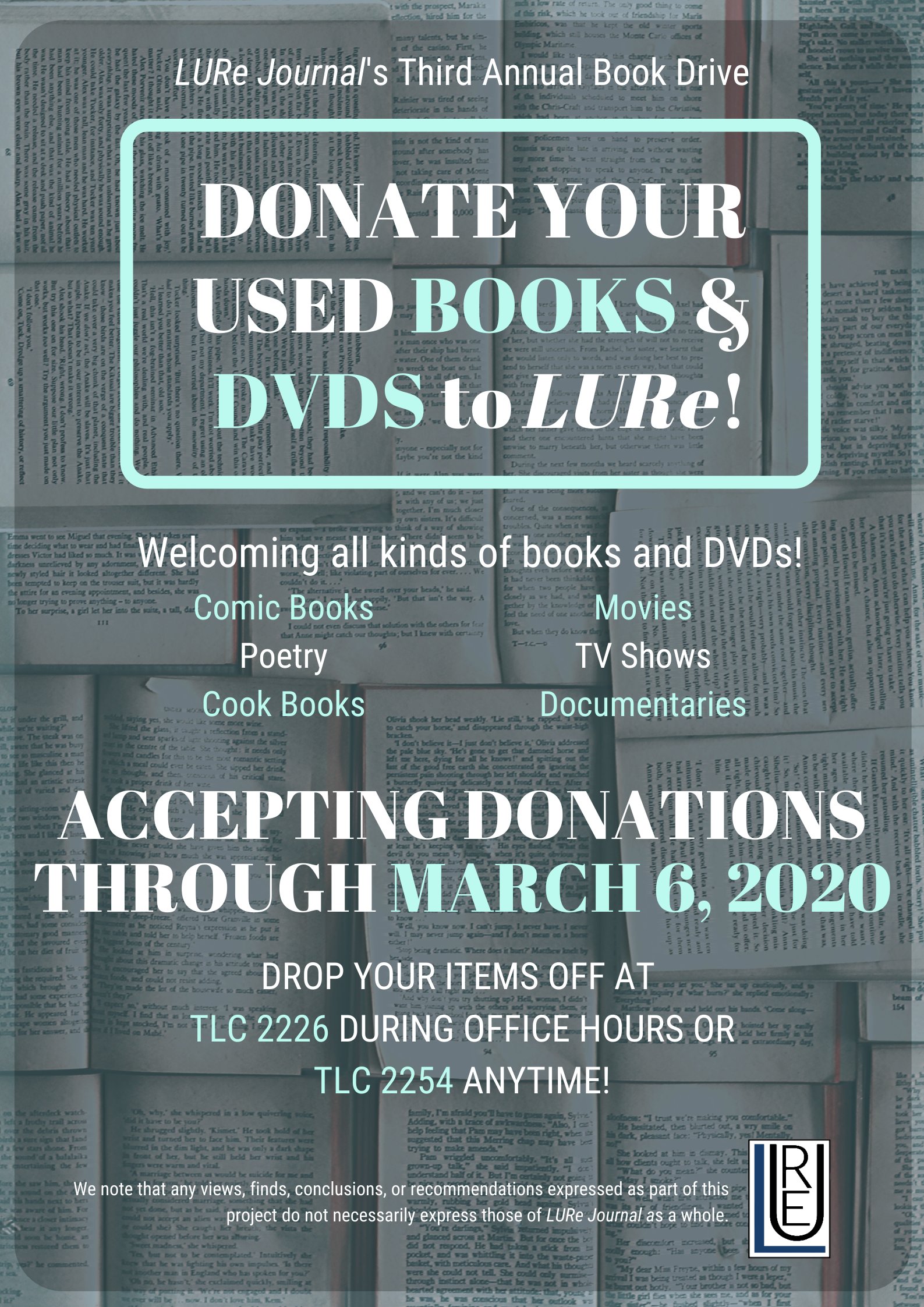 LURe Journal will be accepting used book and DVD donations from the West Georgia community to go towards our third annual Used Book & DVD Sale. All donations and subsequent profit will support the journal and undergraduate research.
Please drop off donations to the TLC building at the University of West Georgia, in TLC rooms 2226 during office hours or TLC 2254 anytime.
Thank you in advance for any and all donations!